Sauvignon Blanc is one of the best loved grapes in the world, found in renowned wine producing countries from France to New Zealand. It usually has a green or herby flavour. However, its taste differs depending on where it has been grown, which only adds to the confusion about what food to pair it with. Take a look at this guide to help you decide on what dishes to serve alongside your preferred choice.
Villa Maria Wine
The long sunny days and cool nights in New Zealand mean that the Villa Maria wine grape ripens perfectly. It is crisp and fresh, featuring passion fruit and grapefruit notes to deliver a truly tasty wine. This makes it an ideal match for seafood dishes and zesty salads. You might want to save this one for the summertime or serve it alongside a refreshing fish-based starter.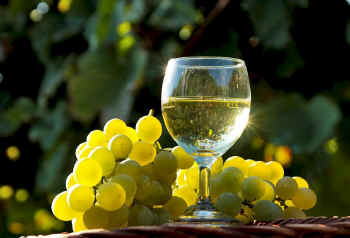 Oaked Sauvignon & Semillon blends
The deeper flavours of an oaked Sauvignon are, like a Chardonnay, better suited to white meat dishes with creamy sauces. This wine also goes well with lightly smoked fish such as trout and spring vegetables like asparagus and peas. This is a good selection for a main meal that's rich with a carby sauce and juicy meat.
Pouilly Fumé & Sancerre
Both of these Sauvignon Blancs, along with other cool climate blends, exhibit a mineral taste. They taste great with raw tomato, so make gazpacho or put together a very lightly seasoned tomato, mozzarella and basil starter. Goat's cheese salads are another good choice as are cured hams — everything that the Med does so well!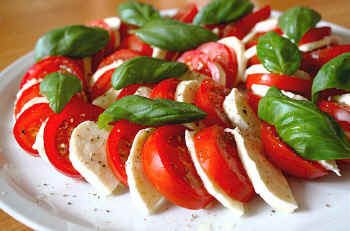 Adelaide Hills Sauvignon Blanc
Another intense citrus flavoured variety, this time coming from Australia. Serve it with oily fish like mackerel or whitebait or grilled chicken. Be careful not to use lemony dressings as you don't want to eliminate the strong citrus tones in the Sauvignon Blanc. Go for a garlic dressing or sauce for the best taste pairing.

Thankfully, Italy is prolific with fresh offerings of the ingredients mentioned above, from fresh fish to green salads to juicy meat. And now you'll have a better idea on what to serve together at a dinner party or family meal.